Visa information.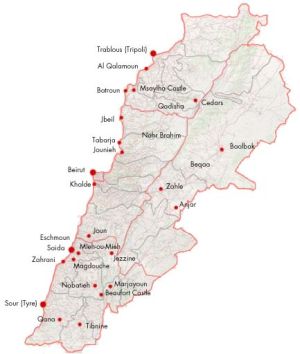 A free one month tourist visa, renewable for up to 3 months total, is granted to citizens of the following countries:
Andorra – Antigua and Barbuda – Argentina – Armenia – Australia – Austria – Azerbaijan – The Bahamas – Barbados – Belarus – Belgium – Belize – Bhutan – Brazil – Bulgaria – Canada – Chile – China Rep –Costa Rica – Croatia – Cyprus – Denmark – Estonia – Finland – France – Great Britain - Georgia – Germany – Greece – Hong Kong – Hungary – Iceland – Ireland – Italy – Japan – Kazakhstan – Kyrgyzstan – Latvia – Lithuania – Liechtenstein – Luxembourg – Macedonia – Macau (S A R) –Malaysia – Malta – Mexico – Moldova – Monaco – Netherlands – New Zealand – Norway – Palau – Panama – Peru – Poland – Portugal – Russia – Saint Kitts & Nevis – Samoa – San Marino – Singapore – Slovakia – Slovenia – South Korea - Spain –Sweden – Switzerland – Tajikistan –Trinidad & Tobacco – Turkmenistan – USA – Ukraine – Uzbekistan –Venezuela –Yugoslavia.
Citizens of the following countries are not issued visas at the border, except for those who are holding diplomatic passports and those who are residing in Syria according to a yearly residence (other than the servants and workers category) and coming for the purpose of tourism:
Romania - Czech Republic - Thailand
The latest version of this information can be found at the General Directorate of General Security. More information is also available at Practical Lebanon.